7 Day JumpStart to
– Lower Blood Sugar Quickly
– Demolish Stress Eating
– Deal with Cravings
Yes! It IS Possible!
I have officially lost 52.4 pounds
My A1C last week was 5.8, which my doctor was very interested and impressed. I am off my metformin, both my long and short acting insulin, and blood pressure med decreased 50% and may come off it also. I am now below my ninth grade weight heading towards 205.  - Reid
The future looks great
Sarah gave me it to me straight. No mincing of words. She equipped me with the tools that I needed to beat this disease. I can actually envision a life being diabetes and medicine free thanks to Sarah.  - Victor
My A1c was 4.7
"As I was sitting in the room waiting for my A1c, I heard my doctor say "holy cow!" She then entered the room where I was waiting so nervously to hear my results.  She then mentioned my A1c was 4.7.  Wow wow wow!  3 months ago it was 9.4 when I was first diagnosed.  You can do this! You can take action and control this disease!!  I've found great guidance in your group.  I cannot express my deepest gratitude."   - Eba
Loved working with Sarah!
"She is an uplifting Life Coach who is witty, informed and caring. My first session with her was so powerful, it helped me change the way I thought about food and dieting. She is GREAT!"
85lbs gone, A1c of 6.3 from 9.8
"I had been on a roller coaster for so long. But now life is 85 lbs gone, A1c of 6.3 from 9.8 ten years ago. I have had that A1c for 9 months now. A healthier lifestyle for me and my family!"  - Kayla

I discovered I can control my diabetes
"Sarah is a great coach and encouager!!  She has a passion for helping people to understand their disease and how it can be controlled and reversed.  I am grateful for all she has taught me and the ways she has helped me these past four months."   - Carol
Wonderful coach!
"I cannot say enough. I am excited each week to discover what new way I can work to improve my life. Sarah is inspirational, thoughtful, kind and knowledgeable."   - Angel
Sadly, most people that suffer from Type 2 Diabetes will never get back to the life they lived before. Medication will increase, and effectiveness will decline. The worst part is…
… it's NOT their fault! They just haven't been given the tools or resources necessary AND haven't been taught the correct way to effectively manage their diagnosis. 
Here's the good news. It DOESN'T have to be this way for YOU!
I can show you the exact process I've used to help hundreds begin decreasing their Type 2 Diabetes symptoms by using the process you can have today! Sign up for the 7 Day JumpStart today and see how you can begin decreasing your symptoms, and do it much faster than you ever thought you could. 
Save Yourself Months Or YEARS of Trial & Error
At this point, you've probably already wasted months struggling along, trying to figure things out for yourself. Or perhaps you're just getting started…
Why waste (or continue wasting) months or even years trying to do it alone? You can save this time and get a much better result when you follow my process. It's almost like a shortcut that gives you a lifeline to better health… faster.
If you're tired of wasting time and concerned with managing your symptoms…
If you're ready to have start reversing Type 2 Diabetes without months and months of additional frustration…
Then get started with the 7 Day JumpStart right now!
I am a Doctor of Pharmacy.  I have been board certified in both Pharmacotherapy and Ambulatory Care specialties.  Basically, I'm an overachiever in the world of pharmacists.  But that is how I roll.  I am driven to get better so that I can serve my patients better.  They deserve the best.
I'm not your typical pharmacist.  I've been practicing since 2006. I worked in primary care for 8 years, meeting privately with people who were having problems with their medications.
Often, the most complex medication problems were referred to me.  Uncontrolled diabetes and high blood pressure being the most common problems I dealt in.  I made sure medications were appropriate, doing the job they were supposed to do, not causing problems like side effects or drug interactions, and that my patients could afford them and take them the way they were supposed to be taken.
I'm also a Certified Life and Weight Loss Coach.  I obtained certification from the best coaching school in the world.  Coaching uses the most effective, powerful tools to show you your own thinking so that you can understand why you are not getting the results in your life that you want.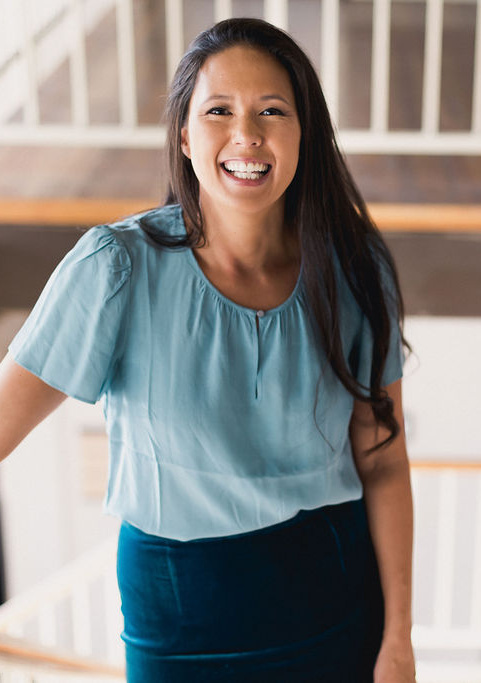 7 Day JumpStart to
– Lower Blood Sugar Quickly
– Demolish Stress Eating
– Deal with Cravings
Yes! It IS Possible!